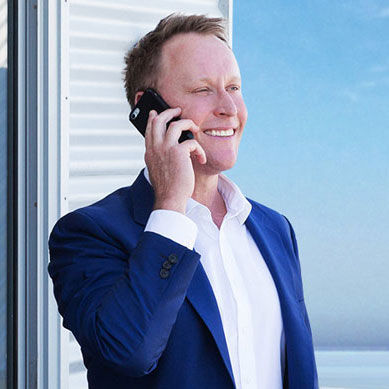 Gavin Harrigan
Gavin's career comprises several achievements, but one of the more outstanding aspects of it includes the 15 years worth of being a mortgage broker, which includes the following:
Has been in the top 100 brokers of all time 4 times in his career
Is a Plan Australia Hall of Fame member because of his knowledge in financial work
Well known for working as a fast operator
Has been well regarded for his experience as a broker for any kind of investments or finances, not to mention his honesty is what makes him loved by those that need his help.
Worked around different ways to help Australians get their home loan applications despite the restrictions made towards lending and the likelihood of encountering the wrong kind of brokers.
Great at giving advice and looking for the right kind of solutions in order to help his customers feel less uncomfortable with large financial decisions.
Worked with lenders that were either bank or non-bank while also obtaining some knowledge that they have from working with similar jobs.
With a large career that has spanned up to 15 years comes a great amount of awards and certificates that add to what made his work outstanding to many. His outstanding involvement with Quantum Finance Australia brought a large impact that many brokers like him would want to follow, including:
Membership winner of the Australian Financial Complaints Authority in 2019
Anti-Money Laundering with the FBAA in 2018
CGU Insurance in 2017
Customer Service winner for the Specialist Finance Group Awards in 2016
Inducted as a Hall of Fame member for Plan Australia in 2015
Won two awards of Master in Sales Excellence in Plan Australia twice, in 2013 and in 2008
Recognition from the Australian Credit Licence Qualification in 2010
What's Next?
While Gavin Harrigan has operated Quantum Finance Australia for years, there is nothing that will keep him from continuing his role as a broker, especially when he has been a part of the company for so long.
That also applies for his membership with the FBAA since 2005 as well as being a member of Commonwealth of Australia, where he has also shared his outstanding involvement with lending for anyone in need of a broker.