Google Reviews From Our Happy Clients
We welcome you to read the reviews from our client base as Quantum Finance Australia.
Reviews from Quantum Finance's Clients
Reviews from Quantum Finance's Clients
Average customer rating:

stars (from
15
reviews)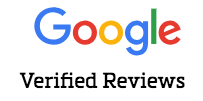 Alysha Ivicic
07:58 30 Apr 19
We saw 5 brokers before deciding to use Gavin/Quantum finance. He was so clear and confident and it's obvious to us he knows the industry and rates like the back of his hand. He is also well respected by lenders and we are 100% sure he brokered us the best possible deal. We will be referring Gavin to anyone we know who needs finance. Thanks again mate!

samantha salter
11:05 25 Feb 19
Gavin gives amazing professional service. I will be highly recommending him to anyone wanting help with their home loan.

Ben Dillon
09:30 13 Feb 19
Gavin's experience and knowledge of the industry is evident! He'll get an in depth understanding of your current situation and provide transparency on your Mortgage and Financial options! Couldn't recommend more highly!

Kisane Slaney
07:19 23 Jan 19
Thank you Gavin for the excellent advice and support you gave throughout the process of purchasing my first house in Perth. I have no hesitation in recommending Quantum Finance.

Asaad Rosun
02:00 23 Jan 19
Best broker in perth.Excellent service.Follow up and working with the client to find them the best solution. Fully recommend this broker without a shadow of doubt.

Sam Codrington
06:56 20 Jan 19
Gavin is an awesome mortage broker, hands down one of the best around.

Jennifer Miller
06:17 19 Jan 19
I have used quantum for home finance and have been blown away in particular by Gavin's knowledge. He knows the industry like the back of his hand. Best finance brokers you will ever know. They put the work in and do t give up on anyone.

Brianna Barber
12:07 17 Jan 19
We were very happy that our builders recommended Quantum finance. Gavin was fantastic to work with, making all the new financial lingo easy to understand. He was always easy to get in contact with, efficient in getting information out for us or back to us and was happy to answer any questions. Would definitely recommend Gavin and his team to friends and family.

Adrian Tate
00:56 17 Jan 19
Been using quantum for almost two years now, always informative and very helpful through the whole process of my house loan up to the completion of the build.

Tom Powell
14:28 16 Jan 19
Gavin is an absolute pleasure to deal with, he knows all the answers to the questions we ask and he is all ways easy to get a hold of to answer them. 5 stars all the way!

Brad Russell
05:59 20 Dec 18
Gavin's expertise and experience in the Perth finance industry is absolutely first rate. Plus, his customer service is outstanding; which can be hard to find in this industry (unfortunately). Happy to recommend Quantum Finance Australia to anyone looking for finance, mortgages, private lending etc.

Tanya Thomas
10:32 14 Dec 18
Gavin was amazing to deal with throughout the entire financing process. He was knowledgeable & always willing to help. Will definitely be using Quantum again in the future.


Independent Property Planners Australia
23:54 13 Nov 18
Gavin and the team at Quantum Finance have made the complicated and daunting process of getting a loan, simple, clear and straightforward for us and many of our clients. We would, and do, recommend Quantum Finance to anyone looking to get a loan. Thank you Gavin. Michael Pell - IPP Australia

Jasdeep Bansal
01:26 09 Nov 18
Absolute 5 star service! Hassle free and very helpful to drive towards decisions.
Thank you for all the help. The entire process was the most painless that we have experienced! We have confidence recommending Quantum to anyone.Thanks again.
I used Quantum Finance Australia Pty Ltd to do all the leg work for an investment property. Gavin was quite helpful and his nature of doing business was black and white. Gavin presented more finance options than his major competitors combined, and as a result I am very comfortable with my choice of finance. Gavin gladly accommodated the repeated changes I made throughout the process and I could trust him to liaise directly with my guarantors and legal consultants.
As a result I have obtained a second pre-approval through Quantum.
We have just refinanced both our home and our first investment property through Quantum Finance, the service and Gavin's ability to make the process easy was second to none. No need to make contact, when we are ready to go again, you will be the first to know. You're great!
I just want to say a big thank you for the awesome service I have received from you Gav. Your preparation and follow up throughout the process has been top class.You have made this very easy for us, thanks again.
BTW, I have already recommended you to two other people, I hope they call you!
At the beginning of this year I bought my first home with the assistance of Quantum Finance. The Mortgage broker at Quantum allowed me to see all my options which took a lot guess work out of choosing the right home loan for me. By going through Quantum I felt confident that I was getting the right home loan for my circumstance and there were no hidden charges.
A world of knowledge, outstanding personalised service, would not recommend any other mortgage broking company. Thanks Quantum.
Gavin Harrigan has assisted me in finding the right loan for my first home. Gavin was able to assist this process with confidence reassuring myself and my wife that the recommendations he put forward would be manageable and suit the objectives we were aiming to achieve.
Gavin's experience and efforts allowed me to freely express my opinion as to what I was looking for and when I was not happy with the result. His attitude and dedication to his work has given me the greatest confidence to engage him again in moving towards increasing my investment portfolio. I cannot recommend Gavin's professionalism and personal approach enough.